Welcome to Friends of Jordan! 
What We Do
'Ahlan Wa Sahlan' & Welcome!
The Friends of Jordan Association is a network of Returned Peace Corps Volunteers, current or former Peace Corps staff, and other persons who share a common interest in Jordan. It was founded in 2004 when six groups of returned volunteers existed; now there are 17. Our mission is to promote friendship and understanding between Jordan and the US through the Peace Corps Third Goal, connect the Peace Corps Jordan community, and support activities of the U.S. Peace Corps and charitable private organizations supporting Jordan and the people of that region. Friends of Jordan is incorporated in the State of Maryland as a registered 501(c)(3) nonprofit organization and an affiliate of the National Peace Corps Association.
Be a part of Friends of Jordan
You can be a part of FOJ by making a donation or becoming a member today. We are a volunteer organization, so if you'd like to be involved, we'd love to have you! Follow us on Facebook to learn more about our work and stay connected with Friends of Jordan.
With Peace/Salamat,
Friends of Jordan
Become a Member
Join Friends of Jordan to stay connected and support Peace Corps community initiatives. Membership is FREE for a limited time! 
Looking for Friends of Jordan Merchandise? 
Check out our Friends of Jordan Shop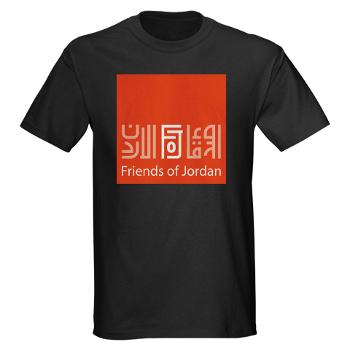 Looking for Peace Corps logo merchandise?

 
 
 
 
 

 

We are an affiliate of the National Peace Corps Association (NPCA).

NPCA is the nonprofit alumni network at the center of a vibrant community of over 220,000 people who share the Peace Corps experience. NPCA champions lifelong commitment to Peace Corps ideals by connecting, engaging and promoting its members and affiliate groups as they continue to make a difference in communities in the U.S. and abroad. NPCA is also dedicated to advocating for, contributing to, and supporting the betterment of the Peace Corps. Visit NPCA to learn more.